Information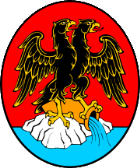 coat of arms of Rijeka
Rijeka
(Italian:
Fiume
) is a port city in Croatia, located at the cost oft he Adriatic sea in the Primorsko-goranska županija region. The population is today about 130.000 people. Rijeka is famous for its location near the beach along the Adriatic sea.
The era of electric transport in Rijeka began in November 1899, when a four kilometre long tramway line was installed between the city centre and the railway station. The gauge was standard gauge of 1435 Millimetres. In 1907 the network had been extended with another track. After the Second World War the city bought new busses to replace the tramway network which had developed to a danger for the traffic because of bad track conditions. The tram system was finally closed in 1952 but some sources tell us the end was in 1962, this question is not answered finally until today.
The trolleybus system of Rijeka was installed in 1951 as a form of replacement for the tram network. Trolleybusses for exmaple operated on lines to Zamet, Trsat and Pećine parts of the city of Rijeka. The trolleybus operation was closed already in 1969 which was the final end of electric urban transit in Rijeka.
Today we still can find some rosetts of the tram and trolleybus network at some walls on buildings in the city, also some pillars still stand along the streets. The trolleybus loop of Zamet is visible until today and now used as parking area for cars. The bus operation of Rijeka is today served by the company
Autotrolej
which has its name still since the time of trolleybus operation.