Information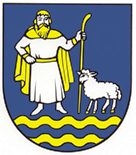 coat of arms of Trenčianska Teplá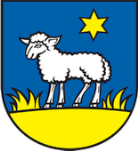 coat of arms of Trenčianske Teplice
Trenčianska Teplá
is a small city in the North-west of Slovakia, in Trenčiansky kraj region. The town has about 4.200 inhabitants and is located at the main railway track Žilina – Bratislava.
Trenčianske Teplice
is a health resort and small spa town about 5 kilometres east of Trenčianska Teplá which was first named in a document in 1379.
Between the two cities was installed an electric interurban tramway line called
Trenčianska Elektrická Železnica
(TREŽ) in 1909 which is 5.4 kilometres long and has a narrow gauge of 760 mm. The line was served by the Czechslovakian (later Slovakian) state railway as regular track oft he national railway network until December 2011 when the regular operation was finally closed. In the following years the local non-profite museum club started a historic touristic operation on some weekends in the summer season, which is today the only tram service on the track.
Today the operation is served by electric 4-axle motor cars built at Vagónka Studénka factory in the Czech Republic in the 1950s which were modernized in the 1980s. The associated trailer cars were withdrawn already some years ago.
The depot of the tram line is at the terminus in Trenčianska Teplá next to the railway station. Between the two terminal stations are five stops: Trenčianska Teplá obec, Trenčianska Teplá zastávka, Kaňová, Trenčianske Teplice sídlisko and Trenčianske Teplice zastávka. They are all request stops. At Kaňová stop existed a second track as passing place fort train crossings which was removed about the year 2000.
The website of the museum association with the current timetable is available under
www.trezka.sk