Information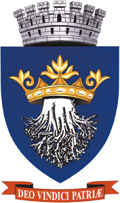 Coat of arms
Brașov
Brașov
is a city located in southeastern Transylvania region in Brașov county from Romania. First documentary attestation of the city takes place in 1235 under the name of Corona. The population of city is around 290.500 people. Brașov is known for "Golden Stag" International Festival, for famous "Black Church" or for its ski resort "Poiana Brașov".
First trolleybuses enter in service in Brașov in 1st May 1959 on line 1 (Pe Tocile — Gara Veche) being served by TV 2E romanian trolleybuses. By the time, trolleybus network is expanded to serve the entire city so that in december 1988 the trolleybus fleet reached 210 romanian trolleybuses (what consist the ever maximum of trolleybus system from Brașov) and 17 trolleybus lines. Since 23rd August 1987 the city benefits also of electric tram transport on single line 101 (Rulmentul — Gara Brașov — Saturn). The communists' plans were to continue the tram line from Saturn terminus through Calea București to Noua district. For this, Saturn terminus had a second platform for this line, but the fall of the communist regime put an end to this project. In 2005 this project was revived, but without any success. Betwwen 1997 and 2002 there are several acquisitions of second-hand trams because the romanian ones, poorly manufactured, showed, since the first years of circulation, a high degree of wear. Consequently, were purchased in 1997 Rathgeber trams from Munich which didn't have a long life here because they were not fully compatible with the tram network in Brașov. In 2000 were bought Duewag trams from Frankfurt to replace most V2A and V3A romanian trams and in 2002 were bought Tatra trams from Leipzig to replace Rathgeber trams. November 2006 was the last month in which trams were on service following that since 18th November 2006 trolleybus line 8 will replace tram line 101.
The fall of the communist regime also meant the decline of electric transport not only in Brașov, but throughout Romania. The year 2000 marks the beginning of second-hand acquisitions in Brașov with the arrival in the city of first FBW and Mercedes-Benz trolleybuses from Basel (CH). In 2001 are bought Vetter trolleybuses from Lugano, following that in 2002 to arrive at Brașov Rocar trolleybuses from Constanța (RO) because there those were replaced by MAZ diesel buses. Year 2005 means the arrival of 8 Graf&Stift trolleybuses from Innsbruck and also the beginning of massacre of electric transport by the local administration (changed in 2020 after 16 years of power), which was recently changed in 2004. The "backbones" of electric transport (lines 2, 5, 9, 31) with trolleybuses in the city are beginning to be replaced by MAZ diesel buses (like in Constanța, Sibiu or Iași). In 2006 took place the replace by MAN buses of trolleybus line 1 and the replace of tram line 101 by trolleybus line 8. From 2006 until 2008-9, begins the massive dismantling of the trolleybus and tram network in the important districts of the city like Schei, Bartolomeu or Astra, but the biggest blow was the one on the Schei district (where trolleybus lines where replace by BMC mini-buses). The year 2008 continues the chain of second-hand acquisitions with 11 Volvo trolleybuses from Biel (CH) which were probably the best used trolleybuses which were bought ever in Brașov which are still in use in 2020. In 2010 are bough 11 Renault ER100 trolleybuses from France and in 2014 are bought last 10 FBW trolleybuses from Neuchâtel (which turned out to be the last purchase of second-hand trolleybuses from Brașov).
In 2019, due to the fact that Brașov was considered a polluted city (the third in Romania), the local administration started to scrapping the old non-euro, Euro 1, Euro 2, Euro 3 and Euro 4 buses and replacing them with Menarinibus Euro 6 buses, but also starting the procedures regarding the purchase of electric buses and trolleybuses, purchases either through Ministry of Regional Development and Public Administration or through different European funding axes. So, in May 2020, arrived at Brașov first 2 Solaris trolleybuses and first SOR electric bus. The plan consist of replace buses from lines 1, 2, 6 and 31 with Solaris trolleybuses (practically returning to the situation from 2005-2006 when lines were deserved by trolleybuses) and to replace diesel buses from other some lines with electric buses. In early September 2020 all Solaris trolleybuses are in service on lines 1, 2, 6 and 31. The delivery of the 60 SOR electric buses will continue until 2021, in september 2020 were delivered 15 e-buses.
In september 2020 was published a tender for buying 25 more new trolleybuses which will replace all old swiss trolleybuses and will bring back trolleybuses on lines 3, 7, 10 and 33.
SC RATBV SA site:
www.ratbv.ro